Welcome to Quilter's Rule
Quilter's Rule is your source for quality quilting rulers, unique machine quilting templates, easy-to-use design tools and pinnable MegaMats, the largest cutting mats in the industry! Quilter's Rule is a manufacturer of machine quilting and home machine quilting tools and templates, MegaMat cutting boards and the quilting industry's first "Fabric Gripping" ruler. Quilter's Rule is also a distributor of Quilt Soap and other fine sewing notions for the quilting industry!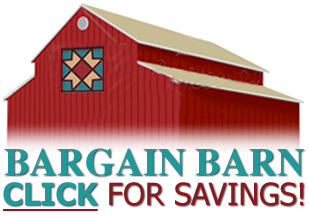 "Thanks lots for the great service."
Hello folks in Wisconsin,
I received my order today and was surprised and thrilled because I just ordered it two days ago. NOT TO MENTION that I lost my old Quilters Rule somehow when I moved and have been suffering with a slip and fall ruler since. No one around here sells yours, unfortunately. So, I was REALLY glad to get it and I also ordered that little magnet that fits on a spool of thread. That's cool, too. THANKS LOTS for the great service.
~ Dottie Dahood
"Absolutely Incredible Service!!!"
Dawn and Jim, let me get this straight. I sent you the package on the 10th, you received it on the 14th, which was yesterday (and included a weekend where the post office is closed) and you are shipping the return out today (the 15th). Only one thing to say, Absolutely Incredible Customer Service!!! And you may quote me on that.
Was there any additional charges, so I can make sure I have them noted when the bill comes in? Thank you so much and see you at the next show in Denver. Take Care.
~ Debby
"I have fallen in love with your ruler!"
I can remember the first time I used it a number of years ago, but when I began to quilt on my own, I couldn't find a source for it & had to settle for rulers from another manufacturer. Now that I've purchased a genuine Quilter's Rule ruler of my own & even found you online, I'll never go back to another ruler!
My question is - is there any chance that you are considering making a Quilter's Rule ruler with the fabric grips that's at least 8 & 1/2 inches wide by 24 inches long? I would love to have a ruler of yours that's this wide. Have a great day!
~ Susan K. Wilkerson, Knoxville, TN