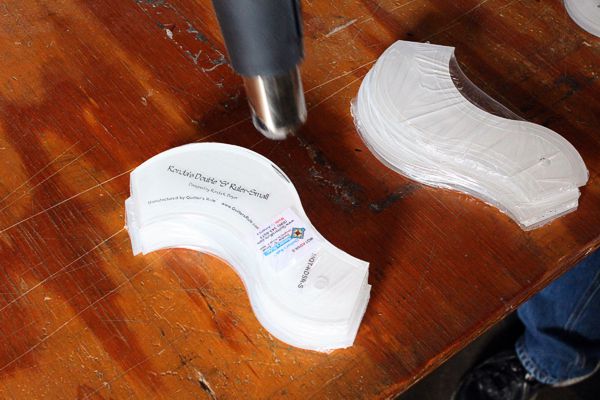 Quilter's Rule Policies
Privacy Statement
At Quilter's Rule we request your personal information so we can serve your needs better. We believe your personal information is yours not ours. Your personal information is never sold, rented or given to any other business.
On occasion we send you carefully screened information from other companies we believe may be of interest to you. This information is first sent to Quilter's Rule and we send it to you. If you would rather not receive such information, contact us at 800-343-8671 or customerservice@quiltersrule.com
Shipping Policy
Standard Shipping Rates apply for Continental United States (48 States), all others will be assessed Actual Charges.
Cuting Mats / Boards
Please understand that actual freight charges will be applied to Cutting Mat Orders, not the estimated shipping as shown on the order form, as these are very large items.
Your credit card will not be billed until your order is ready for shipment. This ensures that all of your order has been packaged, weighed and calculated correctly.
Return Policy
Quilter's Rule International, LLC has adopted the following Return Policy:
Products purchased from the Bargain Barn, Clearance and Factory Seconds are not returnable, they are purchased "as is".
Custom made products are not returnable.
Other products may be returned.

Product must be in original condition with undamaged packaging.
You must have Authorization from our office to return product.
Return must occur within 30 days of purchase.
A copy of the invoice or receipt must accompany the return.
You are responsible for the shipping cost of returning the product.