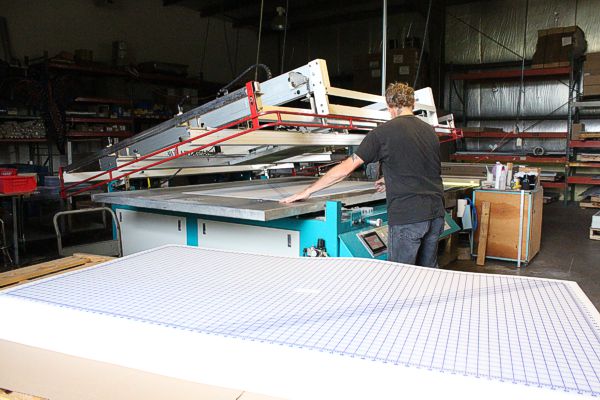 Equipment and Services
Plastic Injection Molding
Normally we mold in Styrene, ABS, Flexible PVC, and Acrylic, but we can offer other products to meet your needs. We can color the base material as needed. You tell us how you want your product to be manufactured or let us offer our suggestions for efficiency and cost reduction.
450-Ton Van Dorn Plastic Injection Molder
The largest press we offer can handle a mold up to 18" x 24". This is the press we use to manufacture our largest gridded rulers.
75-Ton Cincinnati Plastic Injection Molder
This molder is highly efficient on smaller molds running in automatic. This is the press we use to make the Quick Quarters.
Laser Cutting
We offer a cutting surface of 50" x 100" with a Coherent laser. Normally we cut Acrylic and Styrene. We can also cut fabric for kits.
Gem Series 100-Watt Laser
Our computer-driven laser is capable of cutting simple or complex shapes over the entire cutting surface, as well as doing etching on the surface. All of our Quilter's Rule templates, smooth rulers, and T-squares are manufactured using this laser.
Silk Screen Printing
Hard and flexible surface printing is available using UV-cured inks. Color-matching is an option, adding value to your product.
Using one of our two silk screen presses, we can print up to 48" x 96" and as thin as .060".
Packaging
We can custom-package your product in a blister pack or shrink pack. We can include a product label, header, or backer printed with all the details needed.
Design
Let us help you design your product. We have helped customers with ideas to get started and with final design.