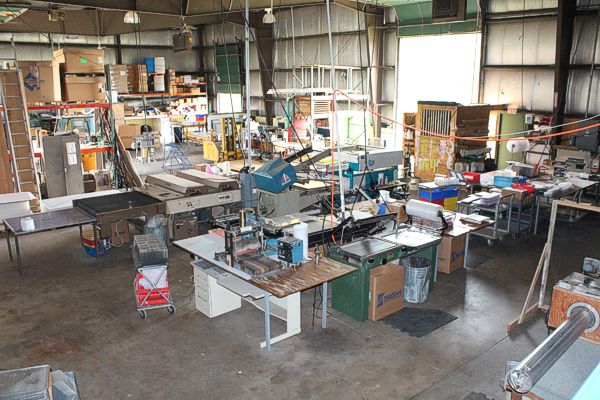 Custom Manufacturing
Got ideas? Make them a reality!
We offer Plastic Injection Molding, Laser Cutting, Silk Screen Printing, Packaging and Design services.
As a company, we are 32 years old...
Quilter's Rule International, LLC, established in 1983, is the manufacturer of the original Quilter's Rule rulers and our exclusive line of notions. In 2001 we purchased and added the MegaMat and SewFit product lines to our Quilter's Rule lines.
Selling to distributors, retail stores, and to consumers, Quilter's Rule has customers in most countries, and every state of America. Waterford, WI, just southwest of Milwaukee, WI is where we have chosen to manufacture our exclusive line of rulers, templates, and notions.
Situated in the heart of America we have a competitive advantage using a small package handler such as UPS or USPS. Quilter's Rule can also manufacture to specification for distributors and designers. We can turn your creative idea into a working product ready for distribution. We have helped many companies, stores, and individuals realize their dreams. Let us help you!
What we can do for you
Quilter's Rule offers manufacturing capability in several areas. Plastic injection molding, insert printing in four color, CAD-driven laser cutting of simple and complex plastic shapes. Silk screening on hard or flexible surfaces, and custom packaging of the completed project.
How would you like to work with us?
If you have an idea and just want to test it we can help you.
If you want to be the marketer we can custom manufacture to your specifications. You will handle all the marketing and distribution.
If you would like Quilter's Rule to be the manufacturer and marketer, we can help you. We will handle manufacturing and marketing, and pay you a royalty. We will distribute through our channels of distribution which include other distributors, retail stores, catalog, and website.
Let's Get Started!
We can work from a sample part, basic sketch, finished blueprints, or a DWG, EPS, AI, DXF, or CorelDraw file which you have programmed. Please Contact Us for a prompt quote on your needs!
Our commitment to you
We understand small business needs because we are a small business. If you have a need for help with a product to be manufactured in plastic, we can probably help or we will send you to someone who can help.
Everything we manufacture is made in America, with American raw materials and American labor.
~ The Quilter's Rule Family