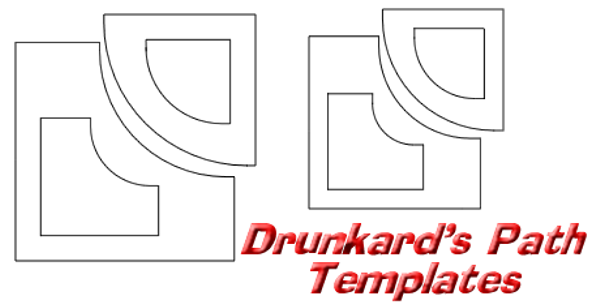 Quilter's Rule Tool Challenge
Quilter's Rule is proud to support our men and women in uniform. We created our challenge to:
Increase awareness of the Quilts of Valor program
Encourage and aid the making of quilts to be presented to our military service men and women
The challenge is structured so the quilts will travel for a year with Quilter's Rule before being donated to our brave Service Members at Machine Quilters Showcase (MQS) in May.
If you know a veteran who would like a quilt, please Contact Us.
Read more on the Quilts of Valor (QOV) program in the Fall 2015 On Track magazine article.
Tool Challenge Archive: 2016 Winners, 2015 Winners, 2014 Winners, 2013 Winners, 2012 Winners
Sixth Anual Tool Challenge
The Sixth challenge requires you to use the New Quilter's Rule Drunkards Path Templates. Templates are sold in sets of 2" & 4" and 3" & 6" and come with the Courage Pattern. Prices TBA.