Show Schedule
Shows with a
indicate that the Quilter's Rule corporate booth and company owners will be attending the show and the booth will be under Quilter's Rule. Shows with a
indicate that Linda Cronwell, an independent contractor, will be at that show with a booth under Quilter's Rule. Shows with a
are shows attended by Authorized Dealers who will have some of our products and the booth will be under their own name.
Sign up for our email newsletter to get more show information.
Note: Quilter's Rule will no longer be a vendor at the AQS shows or the (MQX) Machine Quilting Exposition shows. If you would like to know the reason, take a look at these letters. AQS MQX

Cleveland, OH
March 26 - 28
PNC Bank, Wheaton, IL
April 4
Patricia will be teaching and also providing items for sale.
The Busy Quilting Bees Meeting
Patricia will be at this BQB meeting in the community room of the Aurora in Franklin. Includes a presentation on our tool challenge, how we make our products, and "Unlocking Your Creativity". Rulers will be available for sale. Email Judy Roberts if you are interested.
Community Room downstairs in Aurora, Franklin, WI
April 9 @ 9:30am & 6:00pm
Gray, TN
April 10 & 11
Benton, AR
April 10 & 11
Dogwood Quilting
Mobile, AL
April 17 & 18
Fredericktown, OH
April 18
Paducah, KY
April 21 - 25
Smethport, PA
April 25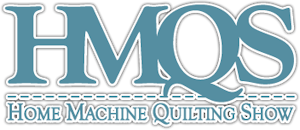 Salt Lake City, UT
May 7 - 9
Patricia will be teaching.
Cedar Rapids, IA
May 13 - 16
Patricia will be teaching.
Flat Rock, NC
May 28 - 31
Great Lakes Professional Longarm Quilters Meeting
The GLPLQ will be at the warehouse. Includes tour and product demos. Open to all longarmers. Contact Karen Demaree for details or to sign up.
817 Mohr, Ave, Waterford, WI
May 30 @ 9:30am
Rochester, NY
June 5 - 7
Sharonville, OH
June 11 - 13
Essex Junction, VT
June 26 - 28
Lewes, DE
July 17 & 18